FTPS Overview
All our managed servers support FTPS, which is an extension to the commonly used FTP (file transfer protocol) that adds support for the Transport Later Security (TLS) cryptographic protocols.
This means your FTP sessions will be encrypted.
How to use FTPS with TLS
To use FTP with TLS, you will need to use the server name as the FTP host name when connecting in your favourite FTP client software.
For example, if your website is hosted on our web01 server, you will need to use either web01.ramsu.co.nz OR web01.servernet.co.nz as the FTP Host name to connect to.
On first connection using FileZilla, you will see a certificate popup message as below, where you can trust this matching certificate: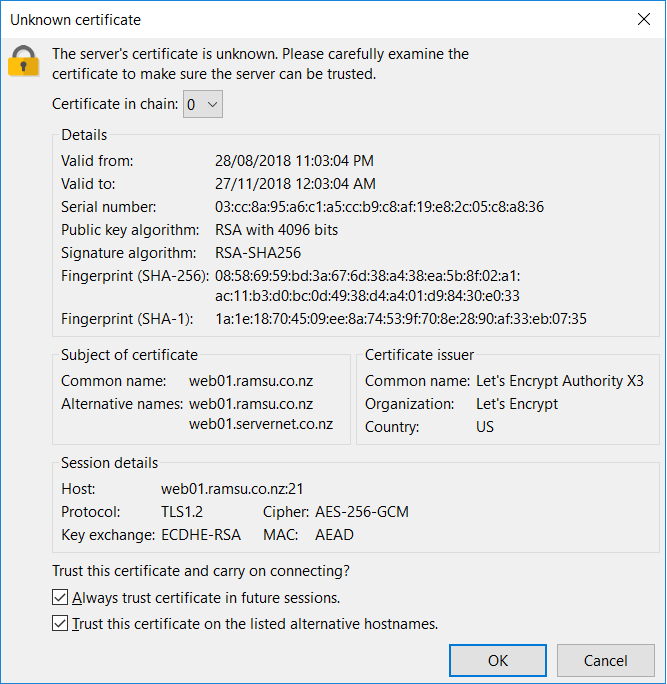 If you do not use the correct server name, and instead use your website domain name (in this example firstgas.co.nz), when connecting via FileZilla, you will receive a warning as below for "Hostname does not match certificate".
In this case you can either:
Click OK every time you connect via FTP
OR: Tick the box to always trust this certificate
OR: change your FTP host name to use the correct server host name (e.g. web01.ramsu.co.nz)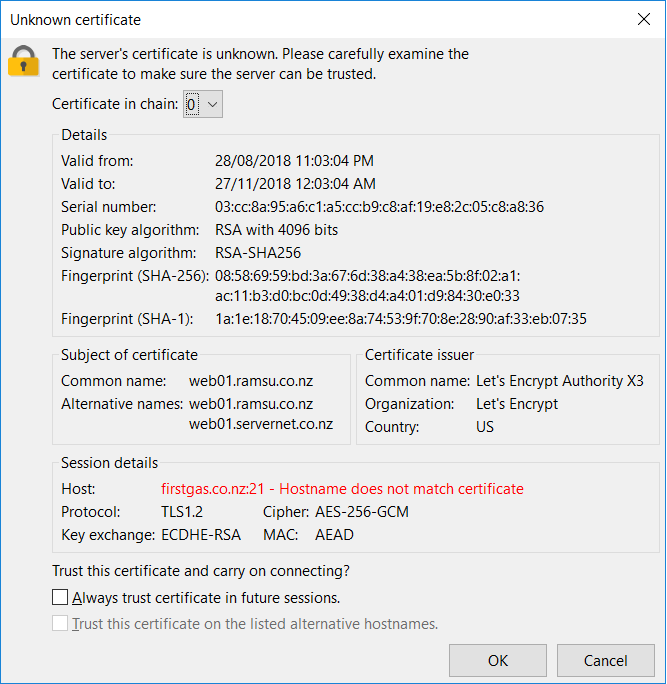 Last Update: October 5, 2018
1040
Tell us how can we improve this post?